Guide de prévention du risque auditif dans la pratique de la musique acoustique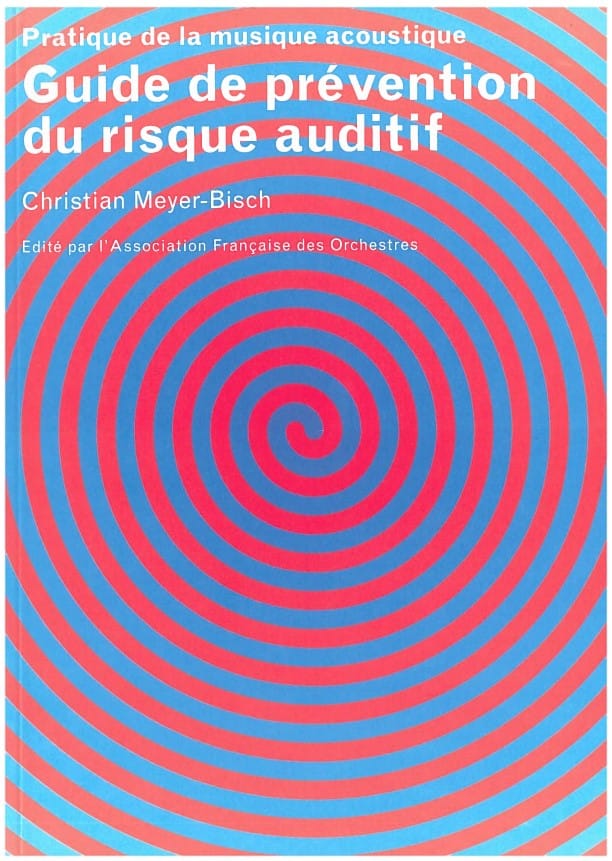 Auteur : Christian Meyer-Bisch
Edition : AFO Editions
Année : 2007
Pages : 45
To obtain this book, please contact the AFO.
DESCRIPTION
Tout le monde s'accorde aujourd'hui à reconnaître l'existence d'un risque auditif lié à la production de la musique, même non amplifiée. Pour prévenir celui-ci, sans le dramatiser, il est essentiel de comprendre la charge sonore inhérente à la musique, connaître le fonctionnement de l'oreille, s'intéresser enfin aux moyens de la prévention ; thèmes développés dans ce guide.
Après avoir complété sa formation médicale par des études en statistique, biophysique et toxicologie, Christian Meyer-Bisch est épidémiologiste à l'INRS. En 1991, il se consacre à la prévention, notamment chez les musiciens et obtient le prix Epidaure pour une étude sur l'exposition à la musique. En 1996, il crée une consultation spécialisée à l'Hôpital Beaujon (Paris).