L'abécédaire de l'orchestre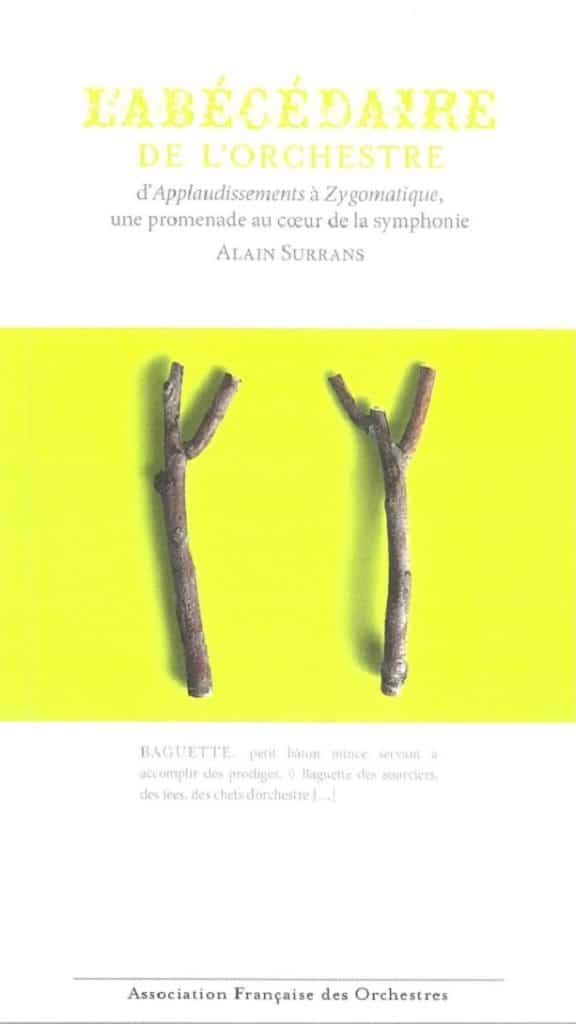 Auteur : Alain Surrans
Edition : AFO Editions
Année : 2012
To obtain this book, please contact the AFO.
DESCRIPTION
 « Applaudissements : L'écrivain et critique musical George Bernard Shaw ironisait sur cette pratique barbare qui consiste à saluer la plus sublime musique par un violent et hideux déchaînement de bruit. »  ou « Hautbois : Pourquoi donc est-il le premier à se «chauffer» dans l'orchestre ? Et pourquoi est-ce lui qui va ensuite donner le la à ses collègues ? »
Ce petit livre, permet de découvrir l'orchestre de manière ludique et avec humour. Edité une première fois dans le cadre de l'édition 2009 d'Orchestres en Fête !, l'Abécédaire a été réédité en octobre 2011.
Ce livre a pu être édité grâce à la participation de : Orchestre symphonique de Bretagne, Orchestre des Pays de Savoie, Orchestre national de Lyon, Orchestre Philharmonique de Monte-Carlo, Orchestre philharmonique de Strasbourg, Orchestre Poitou-Charentes, Orchestre Régional de Cannes Provence-Alpes-Côte d'Azur, Orchestre de Limoges et du Limousin, Orchestre symphonique et lyrique de Nancy, Orchestre de Picardie, Orchestre de l'Opéra de Rouen Haute-Normandie.